Michael Propst on Dec 16th 2019
The 2019 Duck Classic fundraiser was one for the record books. With a host of sponsors and months and months in preparation, this philanthropic campaign gave way to a record breaking $650,000 in support. This fundraiser is essential for the 6 charitable foundation programs, Center for Good Grief, Center for Healthy Children, HopeCircle, Medicine Assistance Program, ShareHope, and Wellness Works.
The Classic consisted of the Thursday night banquet/auction and the Friday morning duck hunt. Thursday saw more than 2,000 people come through the doors of First National Bank Arena ready to bid or win their way into the Duck Truck or hundreds of other prizes. The community of Northeast Arkansas came through in a big way this year with tons of great donations to this great cause. From ATVs and duck calls to mountain ski trips and gun safes, this year's live and silent auction was a huge success.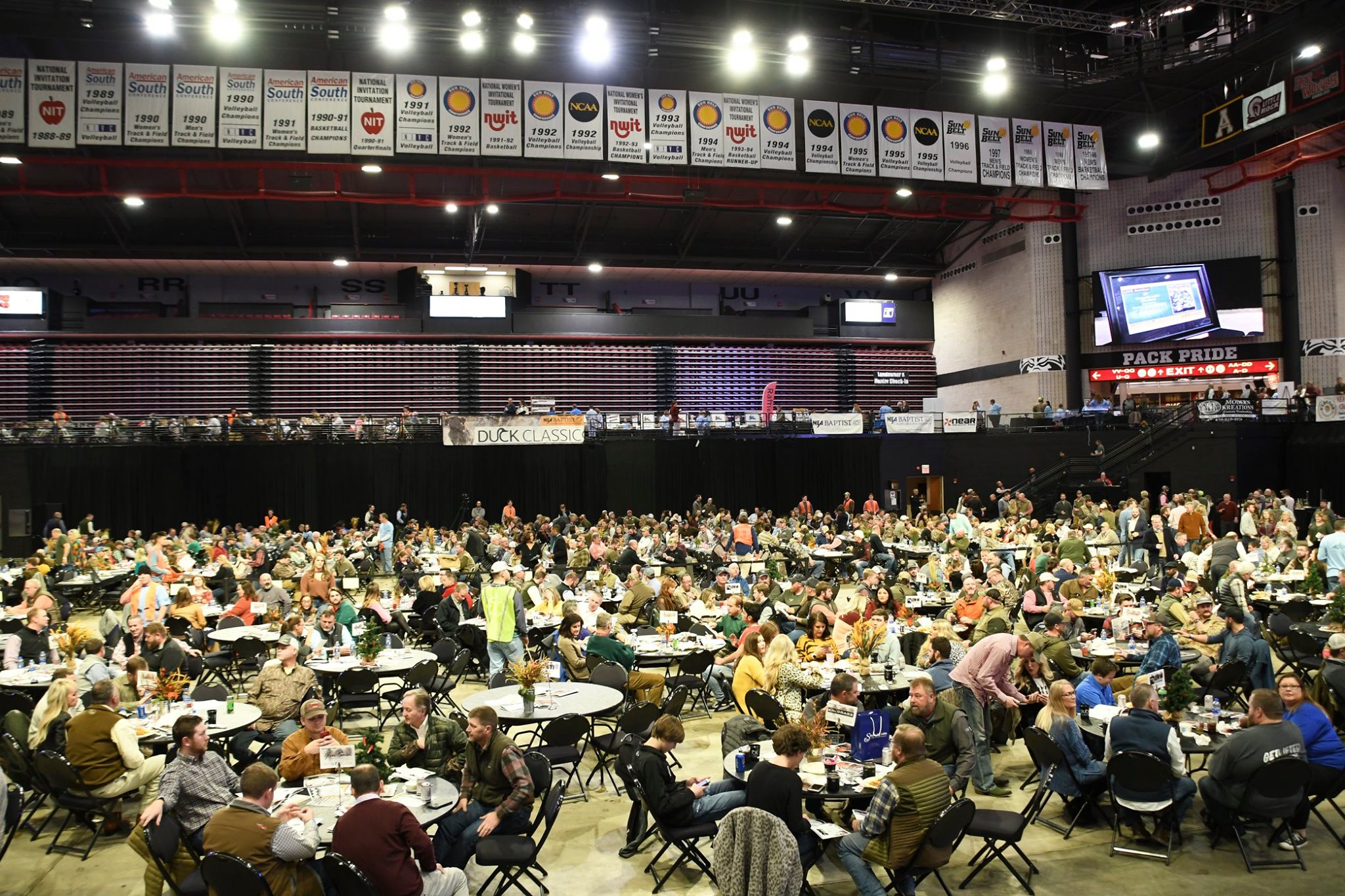 Then came the big morning of Duck Classic hunt. Friday morning came with temps in the low 30's and swarms of waterfowl. Each of the 24 teams equally earning their chances for winning a "big payday". By the roll of the die each harvested bird assigned a point. This year's crown bringing home a $1,000 Drake Waterfowl shopping spree along with other prizes.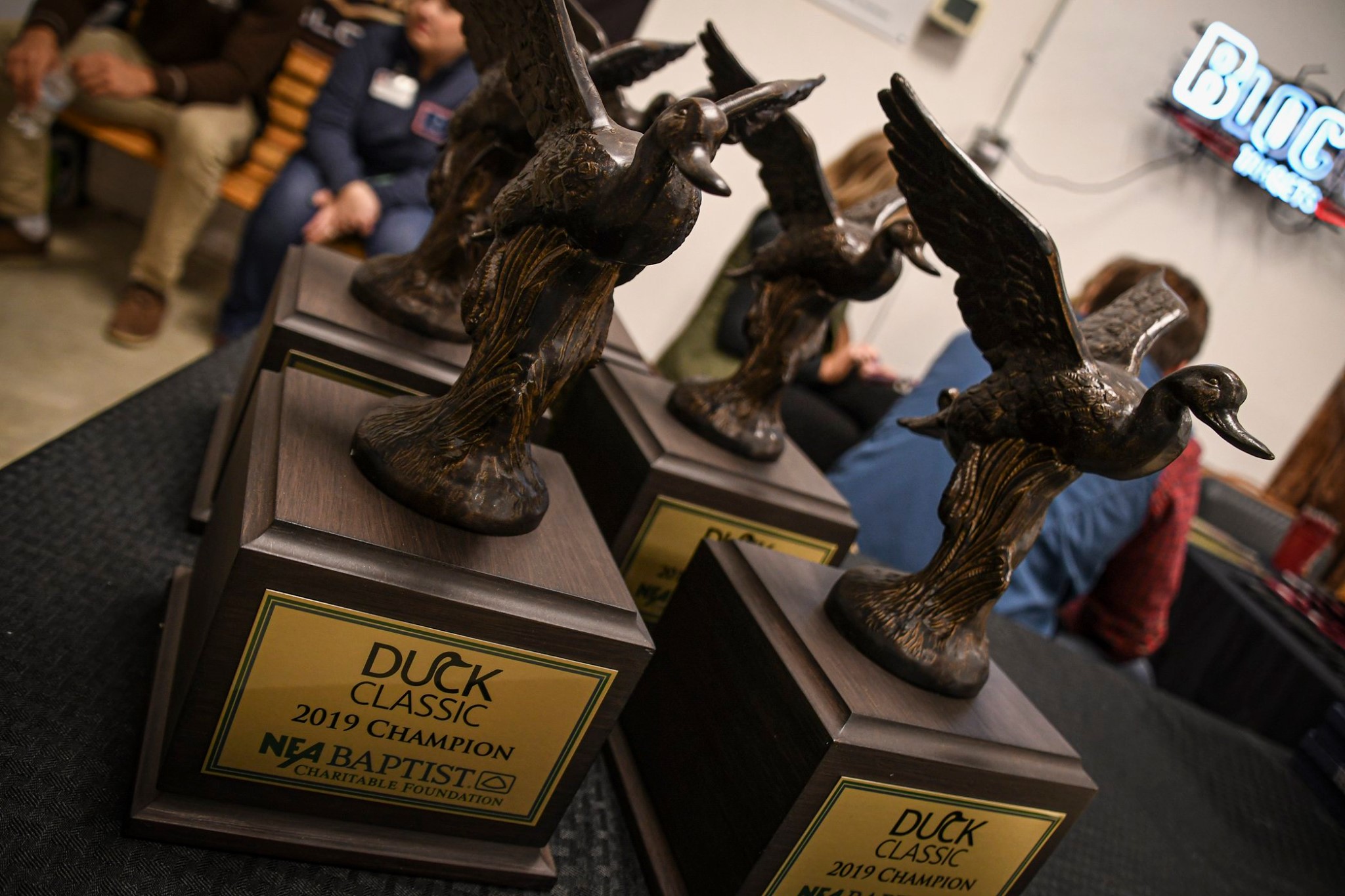 Congratulations to all winning teams and a huge thank you to all supporters for making the 2019 Duck Classic the most successful classic yet!
1st Place - Ritter 1
Brad Parsons, NEA Baptist CEO, Jason Taylor, John McPike, Kyle Keith, Will Edwards, Mark Bennett - Guide, Aaron Harris - Landowner, Dennis Noell, DNW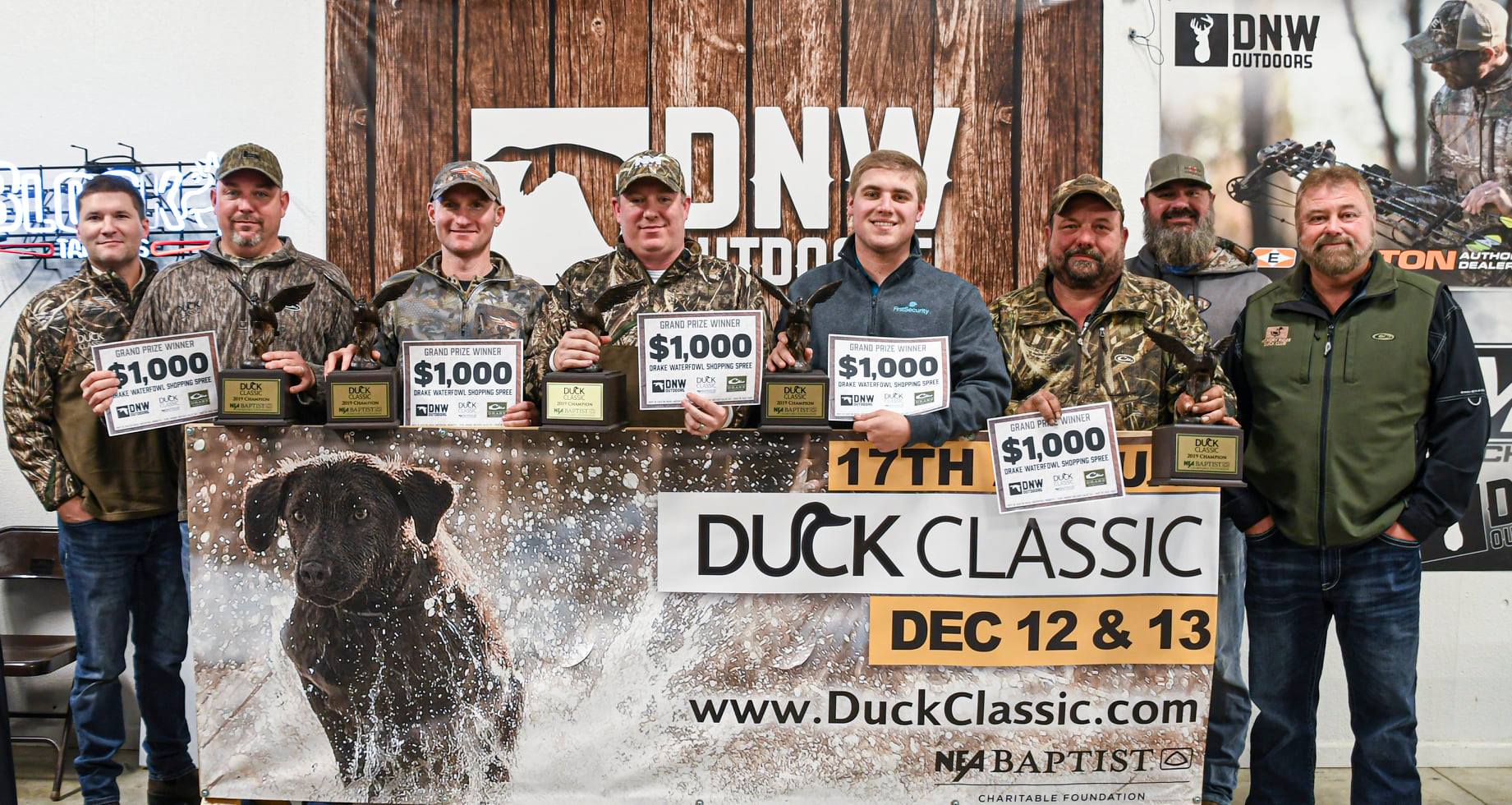 2nd Place - Unico Bank
Brad Parsons, NEA Baptist CEO, Brian Fedler - Guide, Jacob Nunn, Noah Tullos, Jonathan Mays, Blaine Nunn, Dennis Noell, DNW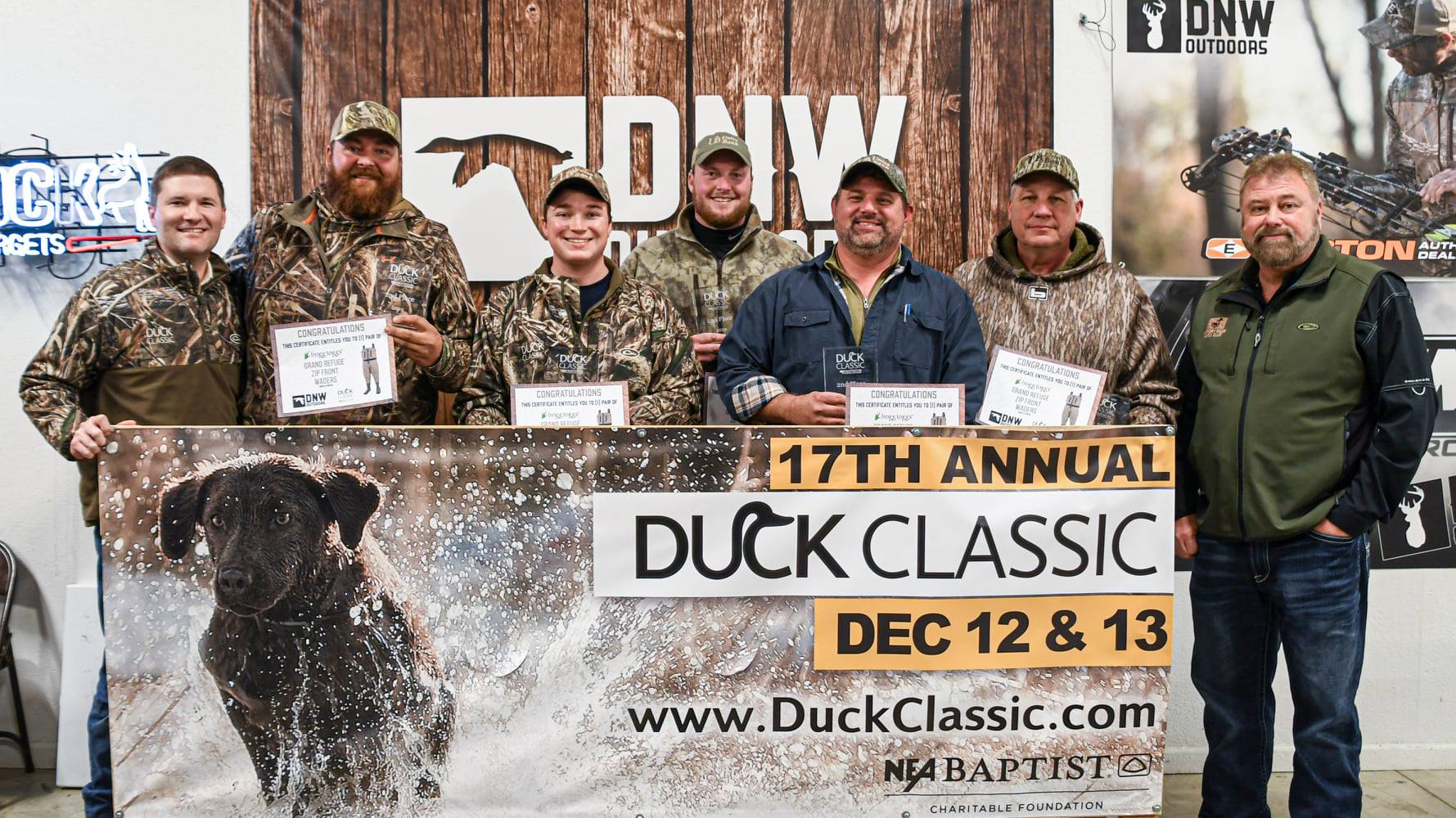 3rd Place - White River Beverage
Brad Parsons, NEA Baptist CEO, Logan Reddmann - Guide, Buddy Griffin, Robert Barnes, Chip Youngblood, Ryan O'Connor, Dennis Noell, DNW